Hospitals report reductions in blood culture contamination (BCC) rates by up to 90% when Kurin is used.
Even when hospitals began below the 3% benchmark, the use of Kurin contributed to 50-90%* reductions in BCCs with significant cost savings.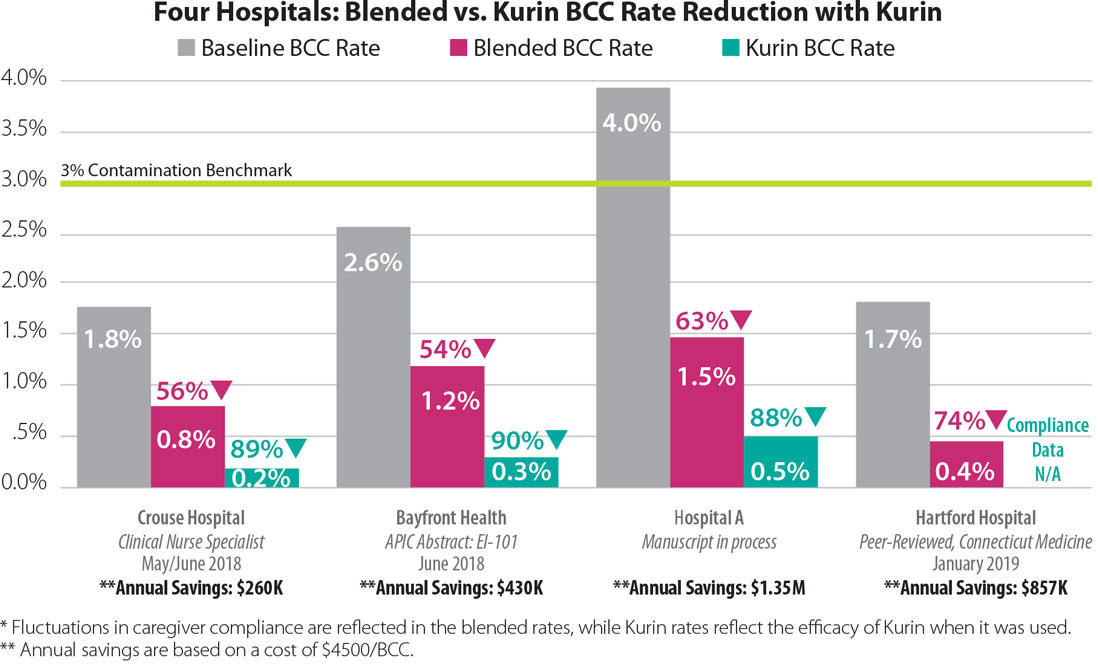 Dr. David M. O'Sullivan and registered nurse Lee Steere describe the reduction in false-positive blood cultures at Hartford Hospital in Hartford, CT with Kurin® passive diversion technology. Connecticut Medicine. February 2019: Vol 83(2): pages 53-56.
Read More