When Kurin was used, even hospitals below the 3% benchmark significantly reduced blood culture contamination (BCC) rates and achieved substantial cost savings.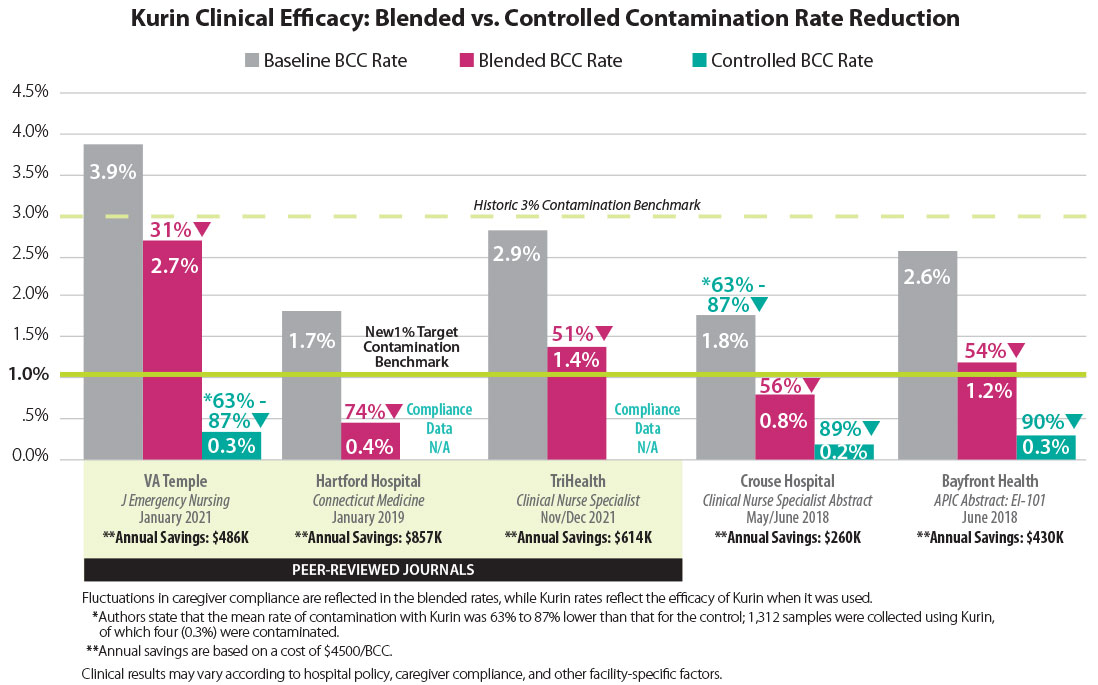 Clinical results may vary according to hospital policy, caregiver compliance, and other facility-specific factors.
Based on their published findings, Arenas and colleagues recommend that initial specimen diversion devices be adopted as part of a bundle of interventions for sustained reduction of blood culture contaminations in emergency clinical practice. Journal of Emergency Nursing 2021 Jan 8:S0099-1767(20)30383-4.
Read More